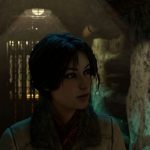 ---
Syberia 3 Release Date was Postponed to 2017
It all started back in 2012 when Microids announced that Syberia 3 will be released sometime in 2014 or perhaps 2015. As years passed, release date of Syberia 3 reached 2016, December 1. But today, Microids made clear that Syberia 3 will not be released on December either.
Microids published a statement where company's vice president Elliot Grassiano explained the reasons of such delay for Syberia 3: "After the unprecedented excitement we have seen for this game, we decided to bring even more depth to Kate Walker's new adventure." Elliot Grassiano from Microids also added: "We are aware that fans around the world are eager to embody Kate Walker again but we need additional time to provide them with an adventure that can live up to their expectations in this fascinating universe."
Syberia 3 game creator, Benoit Sokal also commented on the situation, expressing his disappointment mixed with some kind of a relief: "I am obviously disappointed that Syberia 3 is delayed because we would like to release our games as soon as the storyline is written, but I'm also relieved that Microïds has taken the decision to postpone the game's launch because it is essential to offer players the best gaming experience possible". He also added that improvements are being made to make Syberia 3 even more exciting and adventurous for the game fans: "We decided to add even more cinematics to this new fiction, more optional narrative sequences as well as new languages for the voice-over, which represents considerable work for team."
Microids stated that they are planning to release Syberia 3 in the first quarter of 2017. The game will be fully dubbed in German, French, Polish and Russian. Syberia 3 will have subtitles in French, English, Spanish, German, Italian, Russian, Polish, Dutch, Korean, Czech, Brazilian Portuguese and simpler and traditional Chinese. Syberia 3 will include a soundtrack by a composer Inon Zur, who previously worked with such games as Dragon 4 and Fallout 4. Syberia 3 is already available for pre-purchase; the price of it is $40/£30. You can check that on Steam.